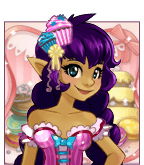 One more dessert, one of the most refined ones: the macaroon.

A princess rules the world of pastries and sweet creatures. Some say her servants are made of candied fruit, her counselor is made of almond past and her knights are made of meringue.

A princess made of macaroons had to rules this realm of delicacies. Some say she has the power to turn her enemies into Bruxelles sprouts with her magic hooves.

What would your people be made of if your ruled a realm?

PS: It's summer sales time! There's a 30% discount on the whole store until Monday at 2:00 PM (French time).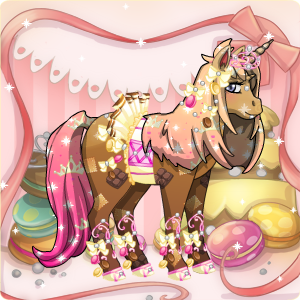 The Princess Macaroon set was created by BamboO.