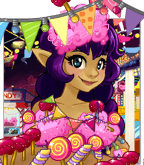 Every week, a vintage pony is back with us. On that occasion a former set is relaunched and we add an element to it. What's more, during that week, there is a -15% special offer on the set plus each time you send an element of the set (or the whole set) as a gift to another player you win that element for yourself.

The Funfair is a perfect vintage set during this celebration period!

Carousels, fireworks, cotton candy, love-apples, music and lights!

Make the most of this unique atmosphere and come and party with us!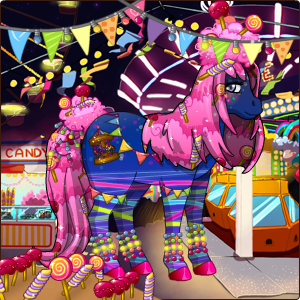 The Funfair foreground was created by BamboO