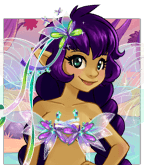 Every week, a vintage pony is back with us. On that occasion a former set is relaunched and we add an element to it. What's more, during that week, there is a -15% special offer on the set plus each time you send an element of the set (or the whole set) as a gift to another player you win that element for yourself.

This week's vintage is light, light like a dragonfly flight.
Fluttering on the water of the river that borders the fringe of the enchanted Illinium forest, these little creatures feed themselves with the powerful magic around by stocking it in their ever-growing wings.

When these wings become too big, they end up by falling and new ones grow.
So these wings are powerful alchemical and enchantment ingredients thanks to the magic they are made of.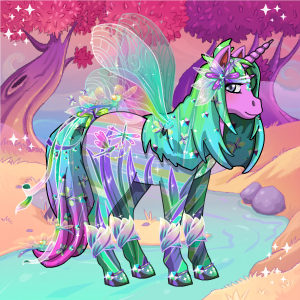 The Dragonfly set was created by BamboO