It's Halloween tonight!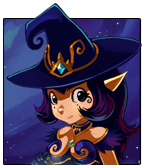 It's the great night of spirits, when the frontier between the world of the living and the Otherworld becomes fine as can be.

Souls arrive from everywhere, Felicius doesn't know which way to turn! Fortunately, Felicia Myagik, the Feline Witch who his disciple is there to help him!

She has been her disciple for many, many years for a very good reason: Felicius is her great-grandfather!

Both of them are (or were) Felides, a race of very smart cats that live all around the valley. The Myagik family masters witchcraft and particularly sorcery in relation to the OtherWorld.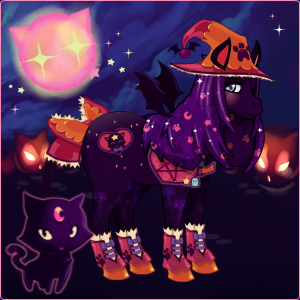 Felicia masters esoteric objects, she makes those Felicius possesses and thanks to her help, the Invocation Ritual can last two more days and end on Wednesday at noon (French time)!

What's more, if you equip the complete Feline Witch set, Felicius will be able to find more souls. She will then offer you 20 off them to thank you!

AND, thanks to her disciple, Felicius managed to get a new set from the OtherWorld: The Guardian of Souls!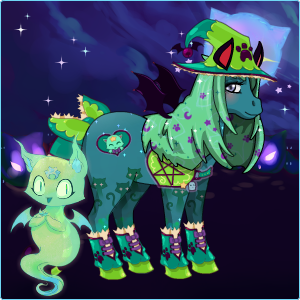 Happy Halloween to all of you!