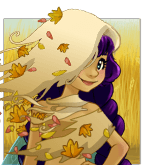 The Autumn Spectre is one of the most oldest beliefs in Patura. In fact, it is so old that it might very well be true.

Rumor has it that he is the one who drives away summer and brings autumn with him. Trotting along a blast of cold and damp wind, he travels through the Valley as quickly as time goes by.

As he goes along, trees turn to yellow and leafs fall, birds flee far away and animals hide in wholes, hoping for spring to come back soon.

And you, have you already felt a shiver cross your whole body on a dark autumn day? Who knows, the Autumn Spectre might be somewhere around.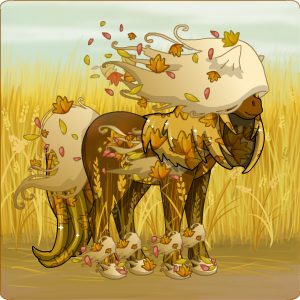 The Autumn Spectre was created by bamboO