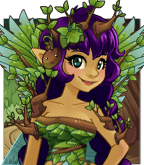 During the journey, the druidess Ligna takes you to a huge tree root and starts meditating.

After a while, a creature made of wood and leafs seems to come out of it.

"Here is Ent.", Ligna says. "He has slept for a very long time and woke up only to answer the Archidruid's call for help. His help is precious for the coming ritual, no one is more in symbiosis with nature than him."

The Ent. stretches and makes an old wood noise, then he comes up to you, lays another Runic moon stone at your feet, and looks at you in the eyes.

After you have picked it up, you have to wait a long moment before he shows he is ready to follow you. While you start walking, the Sylvan whispers to you: "Ents are not the most fast creatures in the Sylve. The journey might be very long"...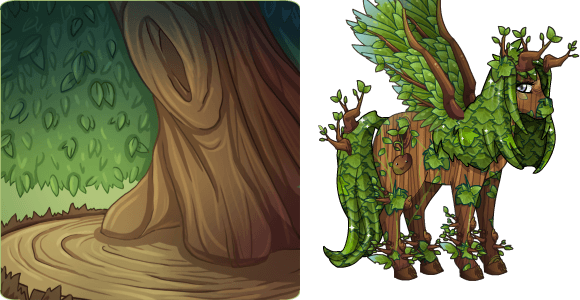 Every week, a vintage pony is back with us. On that occasion a former set is relaunched and we add an element to it. What's more, during that week, there is a -15% special offer on the set plus each time you send an element of the set (or the whole set) as a gift to another player you win that element for yourself.

This exclusive set is available in store until Wednesday. And until Tuesday August, 28th, when you buy a complete Ent pack, you get a Runic moon stone free.

The background was created by BamboO.