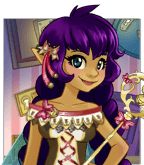 Every week, a vintage pony is back with us. On that occasion a former set is relaunched and we add an element to it. What's more, during that week, there is a -15% special offer on the set plus each time you send an element of the set (or the whole set) as a gift to another player you win that element for yourself.

The protector of mystery and of the hidden side of the world is back, with a new background, she who is named: Keeper of Secrets.

Who doesn't have a secret no one knows about? People say the Keeper of Secrets is there to help you bear the burden of your secrets, she keeps them preciously hidden behind a door that no one can open apart from her with her strange keys.

What about you? Will you trust the Keeper of Secrets and her safety locks?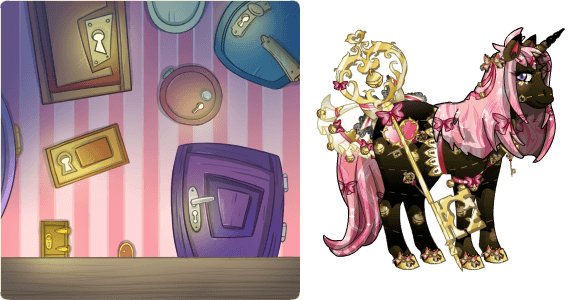 The 'Keeper of Secrets' background was created by BamboO.