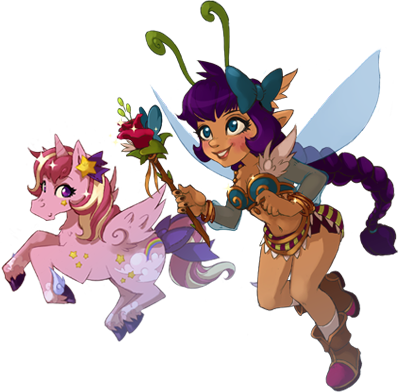 There are many fairies living in our valley. They help the flowers to grow and make the leaves a colorful sight in autumn. They conjure filigree patterns on ice crystals and accompany bees, bumblebees and butterflies on their flight. So they take care of many things - but who takes care of the fairies?

Meet Bluebelle, the patron of the fairies. Kissed by the night sky and gifted with stardust she watches over the spirits of our Earth. When you approach her waterfall at night and your heart's still the one of a child, able to be enchanted and amazed, she'll reveal herself to you.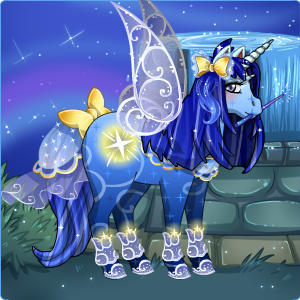 The "Fairy-Godmother"-Set is now available in the shop and we offer you a 2:1-bonus till next Friday.

We wish you a nice weekend and a magical autumn!