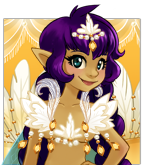 This season, gold and feathers seem to be totally in.

The Precious Bird knows this and uses its appearance to impress others.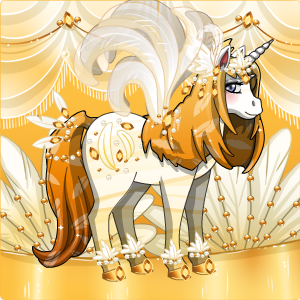 ---
And it's killin' me when you're away - I wanna leave and I wanna stay.
I'm so confused - So hard to choose - Between the pleasure and the pain!                            Apocalyptica - Not Strong Enough
free traited stallions - name "frei" / freie GenHengste - Name "frei"