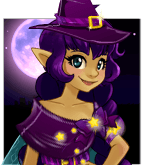 Come from Neewollah to celebrate this ghosts' season, here is the return of the Midnight Witch!
During her long absence she worked her look by being bedecked with the prettiest spiderwebs she found in the Hagona swamp.
She masters a magic as dark as the sky she flies to and fro at nightfall on her magic broom. The Midnight Witch is just transient to verify that the OtherWorld invocation ritual is correct.
Witchcraft doesn't wait!

Within the scope of making the game progress, we have remade the set so it now corresponds better to the level of standards we have for sets.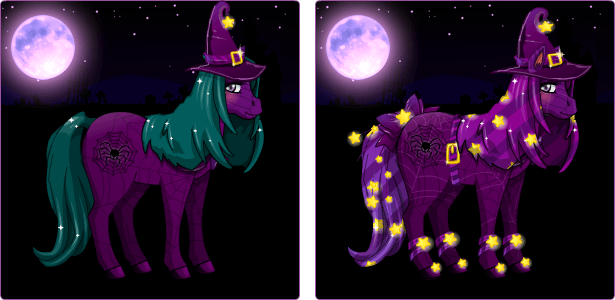 The Midnight With set is designed by BamboO.

This exclusive set is available at store until next Wednesday.