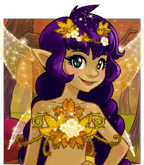 Every week, a vintage pony is back with us. On that occasion a former set is relaunched and we add an element to it. What's more, during that week, there is a -15% special offer on the set plus each time you send an element of the set (or the whole set) as a gift to another player you win that element for yourself.

Yesterday, we met the world's most famous Fashion icon, and today, we are gonna spend the day with her assistant.

She has brought us a sample of what she works on during her free time: the Sewing Glow.

She is firmly decided to add her personal touch to the world of fashion. Her aim is not to replace her boss nor become the new fashion icon but to offer new possibilities, other creation trends.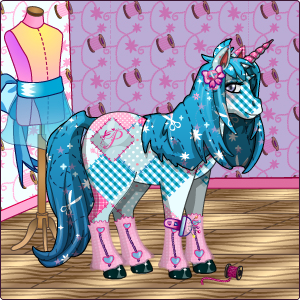 The Sewing Glow was created by BamboO.