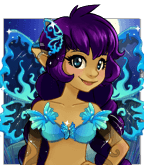 That is only during the starry nights that we can catch sight of her. The rays of moon are reflected in her wings.

This mysterious creature is called "Blue Butterfly". They say that anyone who sees her is instantaneously asleep and makes extraordinary dreams.

Such as the night she ges back to her hiding place before the down and the first rays of sunlights.

Maybe she is only a dream, imagined by some sleepy strollers...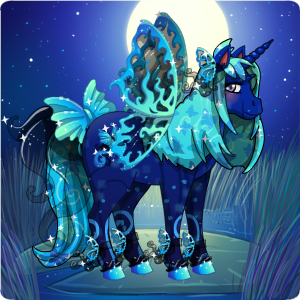 The Blue Butterfly set was created by BamboO