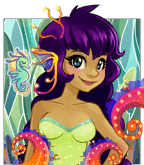 This week, events will take place in the ocean, in the coolness and joy of huge waves!

Hidden under the water, in the blue ocean depths, between colorful seaweeds and shining corals, a little creature spends his time playing and teasing the fish around.

Running around among laminar, the young Sea Horse hides under them and waits for you to pass by. Some say he can neigh out loud, just to frighten fish for fun!

But, in the anemone next door, some dream of a revenge...

And you, do you still have fun and laugh for nothing like kids do?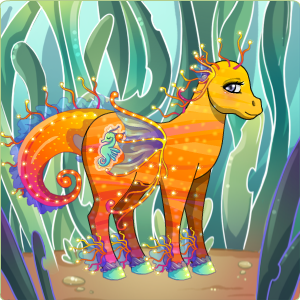 The Sea Horse set was created by BamboO.